Lotus Poultry Chick Cage Feed trough
LOTUS Chick Feeders
Integrated with Integrated Feed Level Adjustment Steps on the side walls of feeder, which gives the ability to temporarily shift the bottom level of feeder upwards, so chicks can feed from DAY 2.
Non-Contaminating, Ample height for Chicks to feed, open enough for easy filling, mixing & cleaning.
Suitable for holding all types of poultry feed.
Rot proof and the sides are flanged inwards to prevent food wastage.
Designed with No Sharp Edges, hence very comfortable for Chicks.
Solid, Steady, High quality product that gives years of reliable service at all climatic conditions.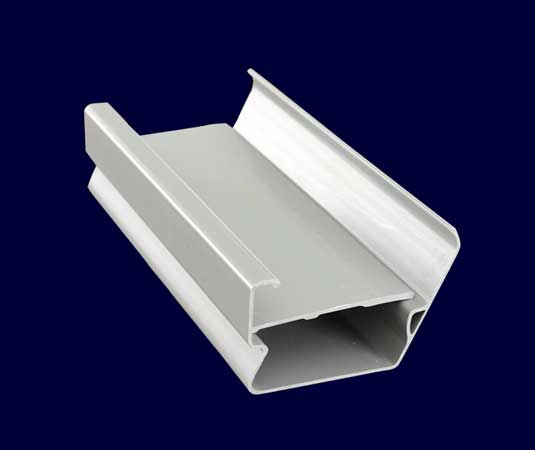 Our feeders are regularly inspected manually for Flaws such as Dimensions, toughness, rigidity.
Dimensions of LOTUS Chick Feeders :
10" Surface Width with 4" Opening for Feed.
Available in any Length as per Customer requirement. ( 18' / 5.487M Standard).
LOTUS manufactures its chick Feeders on Sophisticated machinery with higher efficiency. This delivers more output and less wastage which reduces Production cost. This Saved cost is passed on to our customers.
Accessories such as Feeder Joints and End caps are always readily available.